On 18-20 September, the DIGI-Step project organized their official training summer school which was held at Technische Universität Dresden. The summer school aimed to enable participants, who are teaching faculty staff in the fields of Business Management and Economics from our consortium partnering organizations, to develop skills and competences for the digital delivery of sustainability courses while providing critical evaluation and feedback for sustainability course enhancement through co-creation.
The training was grounded on knowledge exchange and co-created learning experiences designed to enhance the knowledge and skills of sustainability teaching staff. The content was delivered by sustainability education experts and digital education experts from partnered institutions as well as guest speakers from other research institutions and universities in Germany, Poland, Romania, and the US.
On Day-1 of the training, school included mainly thorough introductory sessions regarding Sustainability, and Sustainability in Education. The day also included details regarding the DIGI-Step project and its work. All sessions closed with Q&A interactions with our audience, which also discussed the challenges of teaching sustainability.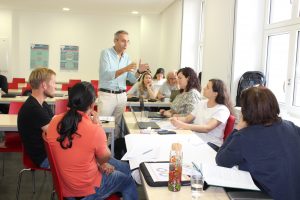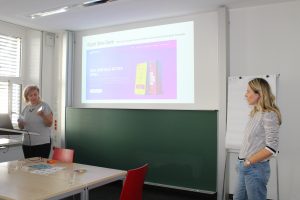 On Day-2, the participants were able to learn more about digital education delivery, in sustainability education and digital sustainability education, and training on design thinking and practical co-creation experience to develop education materials for sustainability courses. The day also included interactive sessions in which the participants were divided into 2 teams and elaborated on hypothetical scenarios regarding sustainability in product distribution and quality control.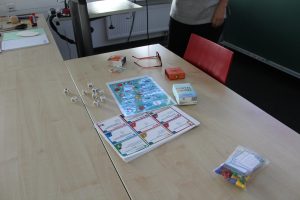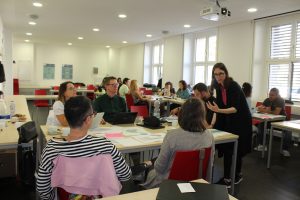 The last day of the summer school included further engagement activities focusing again on digital skills and sustainability. After the school, participants reported to develop teaching performance and experience, interest in the subject of sustainable development, motivation to take actions in the field of sustainable development in business, as well as social competence ability to cooperate in a group including an international environment.
Thank you to all the attendees who have enhanced the DIGI-Step project's results with their participation and input!