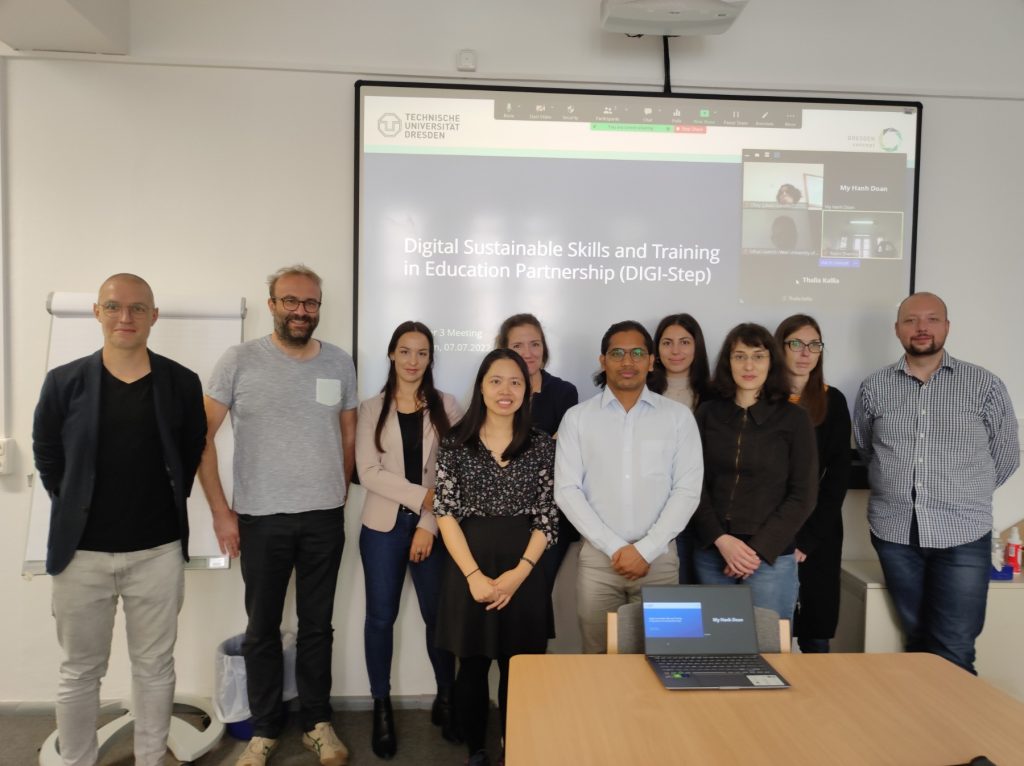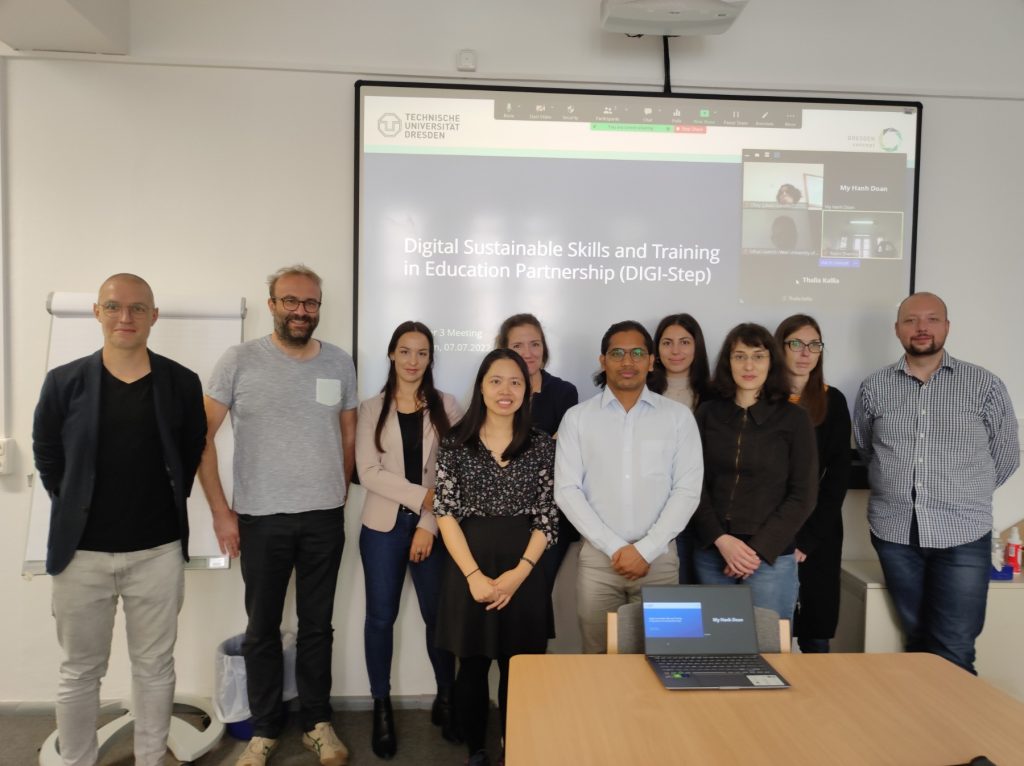 The last project meeting of the DIGI-Step project took place on 7th July in a hybrid form and it was organized by the Technische Universität Dresden. After a long time of online meetings, it was great for all the participating partners to see each other in person and discuss the progress of the project!
Among others, the partners discussed the structural content of the #curricula to be developed and the next steps regarding the Handbook for the #Digital Course implementation. They also discussed further specifications regarding the E-learning course on Sustainable Development.
Stay tuned for more updates from the project!
DIGI-Step website:
https://digi-step.eu/
With –
ISQe, University of Lodz, West University of Timisoara, South-East European Research Centre (SEERC)
DIGI-Step stands for Digital Sustainable Skills and Training in Education Partnership. It is an Erasmus+ co-funded project that aims to improve higher education teachers' digital skills in delivering #sustainable #development courses.
#thankyou #projectmeeting #erasmusplus #eramsusplusproject #sustainabledevelopment #elearning #skills #education #highereducation #digistep #sd